In this situation of a pandemic where visiting tourist place is not safe, it would be better if we stay at home and enjoy some of the best web series available on youtube as we don't need a special subscription to watch web series on youtube.
Below is the list of best series which is available on youtube based on different youtube channels
1. List of best web series on youtube channel Cheers
Cheers is a new age entertainment channel for the youth of India. Watch the fun, entertaining, and binge-worthy short movies and web series that will surely keep you hooked.
1.1 Rise web series
Rise is one of the best web series of youtube channel cheers. Ultra Shorts Presents Rise, a web series about people like you and me. Shrey(Vikrant Massey), is excited about his new dream bike and looking forward to living life in the fast lane. But life has other plans!
An IT guy named Shrey who was saving money for quite a long time just to buy his dream bike but he loses his job on the same day he bought his dream bike. Now he is planning a long solo trip just to understand life in general.
1.1.1 Main Cast
Shrey's character played by Vikrant Massey
The Father character played by Shishir Sharma
His Crush played by Megha Burman
Shrey's friend played by Kumar Varun
Link to watch Rise
1.2 What's your status web series
It is the second-best web series on youtube channel Cheers. A story depicts the life of 3 different people, going through the 3 different phases of relationships i.e. Married, Committed, and Single.
1.2.1 Main cast
Single guy role played by Manjot Singh
Single girl role played by Plabita Borthakur
Committed guy role played by Naveen Polishetty
Committed girl role played by Anisha Victor
Married guy role played by Abhay Mahajan
Married girl role played by Megha Burman
Link to watch what's your status
1.3 Mr. Das web series
It is the third-best web series on youtube channel Cheers. A story depicts the life of Mr. Das (Kumar Varun) who is a victim of corporate life.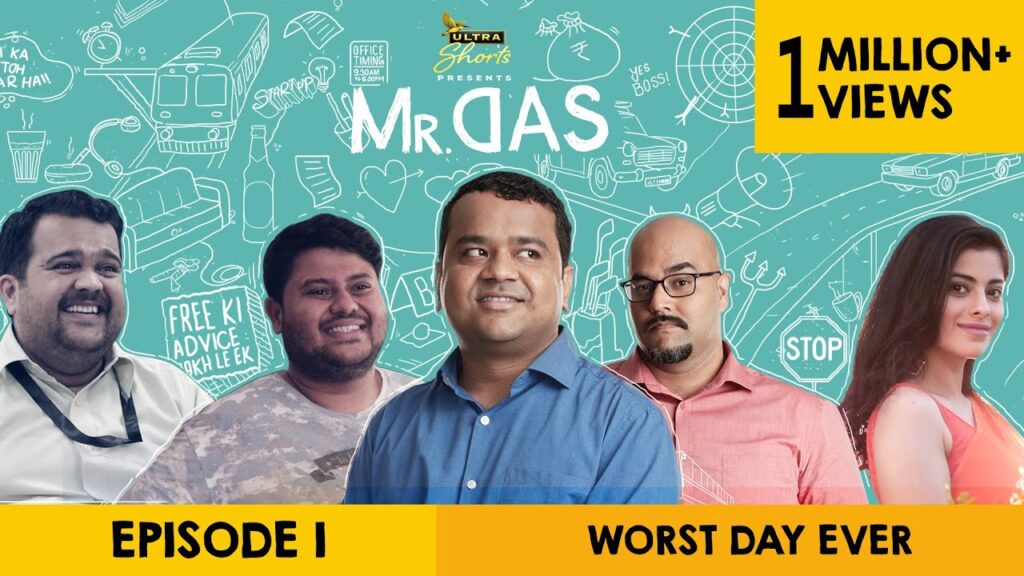 His boss's humiliating behavior irritates his employees, especially Mr. Das. Like any other corporate employee, he also had some loans due to which he can't resign his job.
1.3.1 Main cast
Main Character of Mr. Das Kumar Varun
A roommate of Mr. Das Badri Chavan
Anisha Victor with whom Mr. Das shares ride
Mr. Das boss Naveen Kaushik
2. List of best web series on youtube channel TVF
The Viral Fever is India's leading online entertainment company. TVF has created young India's favourite digital entertainment, catering to their changing tastes and trends. This Channel is owned, operated, and managed by, Contagious Online Media Network Private Limited.
Watch every series of TVF on TVF play
2.1 TVF Pichers
A web series revolves around four friends Naveen Bansal (Naveen), Jitendra Maheshwari (Jitu), Yogendra Kumar (Yogi), and Saurabh Mandal (Mandal).
After getting fed up with their corporate life, Naveen convince others to enter a startup culture that they planed during their third year.
This web series is all about the struggle that the four of them faced in order to make their startup a million dollar company.
2.2 TVF bachelors
A web series resolves around 4 bachelors who stayed together as flatmates and faced hilarious situations after stepping out of the college.
Their struggle is well portrayed in the series with a day to day problem faced by an average bachelor like:
Landlord
Cooking
Bachelor vs early morning
Bachelor vs month-end
2.3 Kota Factory
A web series plot is based on student life in Kota. How students from different places come together in Kota to prepare for the IIT entrance exams.
The series starts with the main character Vaibhav, who migrates to Kota from Itarsi to prepare for India's toughest college entrance examination.
The web series has shown the struggle of a student who is preparing for the most difficult exam in India.
2.4 TVF Tripling
The web series is revolved around 3 siblings who rarely talk to each other and stay independent in their life.
But due to issues in their life, they planned a road trip that their dad used to do when they were younger.
2.5 Yeh Meri Family
A TVF Original web-series, Yeh Meri Family takes you back 20 years, to a simpler time in the home of the Guptas, in the summer of 1998. Meet 12-year old Harshu, elder brother Dabbu, Chitti – the little one, and their parents, with his best friend Shanky, and his school crush Vidhya.
Go back in time with TVF, to your family roots. #SummerOF98 #YehMeriFamily
2.6 Permanent Roommates
This web series revolves around a young couple Tanya and Mikesh who was in a relationship for three years. Mikesh returns from America to India to propose Tanya for marriage.
Acting upon the advice of her roommate and her reluctance to get married to someone who barely knows her, Tanya refuses but gives in to Mikesh's persistence. The two eventually strike a compromise, opting to move in together first. The subsequent events- a fallout, followed by conciliation, and Tanya's premarital pregnancy end in the two of them planning their wedding, with unforeseen consequences.
2.7 Cubicals
This world is actually run by people sitting & working in their cubicles. This is a story of Piyush Prajapati, a 22 year old, fresh out of college and recruited like most of his batchmates into an Indian IT company.
From the time he gets his first salary, working weekends, work-life balance, a little bit of heart to all kinds of highs & lows, the show follows many firsts and chronicles the life of Piyush, a typical Indian first jobber & the people around him.
Watch here
3. List of best web series on youtube channel Timeliners
The Timeliners is a Millennial Focussed Lifestyle Channel. Today, life happens on timelines. And the stories on our timelines–sometimes, they change our lives.
This Channel is owned, operated, and managed by, Contagious Online Media Network Private Limited.
3.1 College Romance
The web series revolved around 3 BFF's Karan, Trippy and Naira who fall in love with their college mates.
This series is filled with full of joy and fun. Witness yourself the fun they have in their college life.
Watch here
3.2 Aam Aadmi Family
The first web shows that you can watch with your family. It is a very relatable family show that seems like your own family story.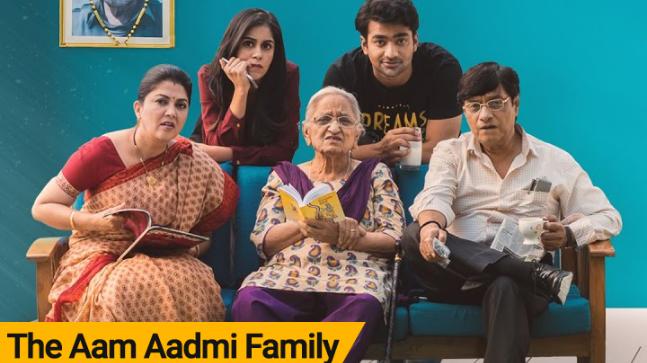 A web series shows a family who had the Aam (common) issues, common discussions, and common solutions that each and every family face.
Watch here
3.3 Flames
The web series revolved around 4 friends who are in their teenage and are into innocent love.
The series started with two male friends Rajat and Pandey, who are studying in coaching, love eating momos outside. Studious Rajat falls for Ishita, the new girl in the tuition. Rajat's BFFs, Pandey & Anusha's friendship is beginning to turn into a relationship. The equations of friendships evolve in the first season of this teenage romance.
This web series has a beautiful connection between the real chemistry equations and the chemistry of two people bonding.
Watch here
4. List of best web series on youtube channel Alright
Alright is your one-stop-shop for when you're looking for some Hindi entertainment comic relief in life? When life gets too hard and you need to lighten the mood, tune into Alright. The #funny videos and sketch Hindi comedy and web series on Alright will have you smiling in no time at all.
If you love watching short funny videos on The Timeliners, Filtercopy, The Viral Fever then the mini #webseries on Alright will make you nod along in agreement because they bring the deep-rooted sensibilities of middle-class India to the fore.
The videos on Alright are highly relatable because they take inspiration from our everyday lives. These bite-sized snippets of daily life, with a Hindi #comedy angle thrown in, will touch you to your very core.
4.1 Backpackers
For all the #travel lovers out there who love chasing some uncertain and unplanned miles then this new Alright #webseries "Backpackers" is your soul story. #Backpackers is a story of Kanan and Era, 2 travel lovers who happen to meet each other during a trip to Manali, and this unforgettable journey sparks a never-ending bond in them.
Watch here
5. List of best web series on youtube channel Arre
Arré is a channel that brings you engaging videos, web series (fiction and non-fiction), investigative documentaries, audio series, doodles, illustrations, and more. It is new-age infotainment. It is a change. Arré is a conversation
5.1 Official chukyagiri
Spandan Chukya, Intern of the Year, knows Mumbai is the city where all your dreams come true. On his long journey from Meerut to Mumbai, through love and loss, he learns, "Yahan jagah milti nahi, banani padti hai."
He joins a company as an intern thinking that he could do something different from others but results in a lot of chaos and struggle.
Watch here
6. List of best web series on youtube channel Dice Media
Dice Media is the premium digital video division of Pocket Aces. They make web series and shows.
6.1 Operation MBBS
Get ready for MBBS life dissection with a brand NEW college show, which is different from any others you've seen before – #DiceOperationMBBS is a drama that captures the authentic lives and struggles of MBBS college students, presented by Unacademy
Want to learn more then watch it here
7. List of best web series on youtube channel RVCJ
RVCJ Media is India's largest digital platform having 25 million followers on all social media verticals.
RVCJ is a pioneer of viral social media marketing in India. They make humorous, relatable & lifestyle videos.
7.1 Wrong number
A cute web series started with text Kushi used to send every day from the past 2 years on the Rajat (ex-boyfriend) phone number and goes to sleep waiting for his reply.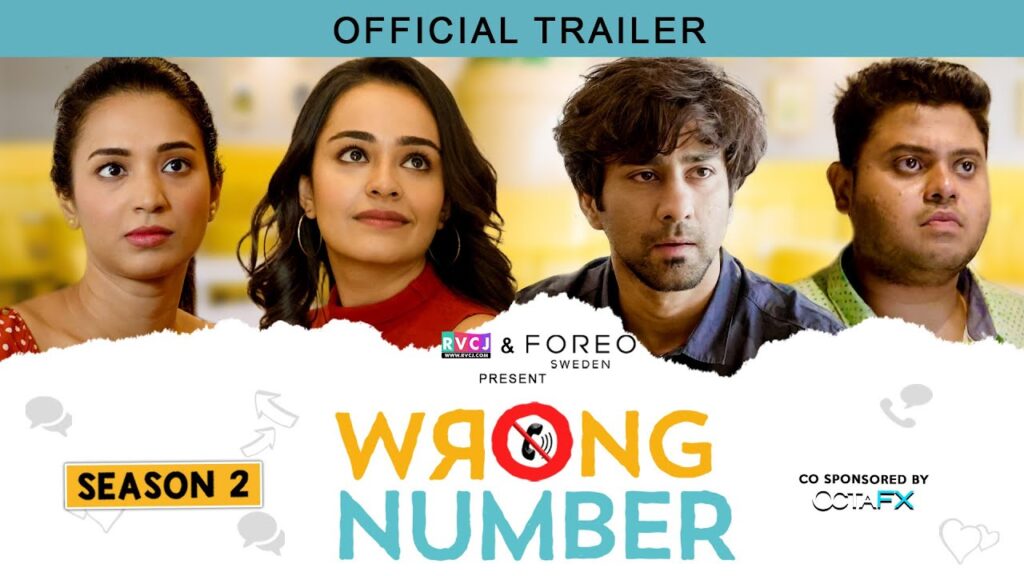 One day that number is allocated to Karan and all the messages of Khusi got delivered to him which is not meant for him. Karan's friend convinces Karan to message Khushi pretending himself to be Rajat.
Also read how to invest money